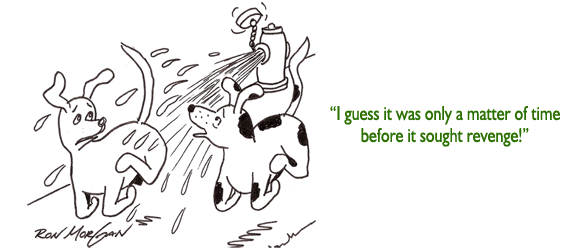 Just because a dog is incontinent doesn't mean he can't be a perfectly normal and clean member of your household. With the help of a few special tools, you can keep your dog comfortable and your home tidy. Please watch the short video below to learn many helpful hints.







My dog keeps wetting his dog bed, what can I do?


    One of my favorite tools is the SleePee Time Bed which comes in two sizes you can order here: Medium
or Large
. We've used this bed with great success at Rescue Me's Animal Rehabilitation Center. When a dog has an accident while sleeping, it flows into the easily cleaned plastic tray below, leaving the mesh bed completely dry.


Order Medium
Order Large







Are there any supplements that might help?


    Veterinarians often prescribe Phenylpropanolamine (Proin) for female dogs with incontinence. This medication can have side effects, and doesn't usually help male dogs. There are other pharmaceuticals your vet may want to try with male or female dogs. There is also a Chinese herbal supplement known as "Gosha-jinki-gan" that we tried recently at our center with great success. Within 48 hours of starting this supplement, the dog in the video above who was having frequent accidents went back to a normal schedule of urinating only a few times per day. "Gosha-jinki-gan" is distributed under a few different names including "Achyranthes and Plantago", "Niu Che Shen Qi Wan", "Jin Kui Shen Qi Wan", or "Jin Gui Shen Qi Wan". The kind we use is made by Sun Ten. We give a 60 lb. dog one capsule in the morning, one in the afternoon and two in the evening before bed. You may want to pour some powder out of the capsules, or give less frequently, to a smaller dog. This product can be ordered by clicking the image below:






How can I protect my floors, puppy pads aren't large enough?


    When I wanted to confine my dog to a 6' x 6' pen on a hardwood floor, I needed to find something larger and with better protection than puppy pads. I learned of a company called New Pig offering several different types of "Pig Mats." It comes in large rolls you can cut to size. View some of them here: Pig Mats. I've found the best way to order this product is from a company called Safety Kleen. Find a location close to you by calling 1-800-323-5040. Pig Mat can be expensive since it comes in large rolls.




How do I protect my car, floors and furniture?


    There are special diapers made for dogs that work great to contain accidents so they don't affect your car or home. For males, they are usually called Male Wraps
and more suited for females are Doggy Dungarees
. I suggest using the heaviest flow Maxi Pad made for people to put into these products. These are less expensive and more absorbent than the kinds sold for dogs.
DISCLAIMER: We cannot guarantee any of the diets or veterinary practices suggested on this page will help your dog. We recommend you show this information to a holistic veterinarian in your area. You and your veterinarian must then determine what you think will best help your animal. Just because many of Rescue Me's own dogs have done well on these diets does not mean the diets were responsible for their good health. Many years of additional research, and trial and error, will be necessary to determine the best diets to prevent and treat cancer.
Order products seen on this page from Amazon.com by clicking items below:
A percentage of sales made using these links goes to the Rescue Me! Animal Rehabilitation fund.
Here is a links to an abstract of one of the research papers I read:




Gosha-jinki-gan:


Hinyokika Kiyo. 2007 Dec;53(12):857-62. Effect of Chinese herbal medicine on overactive bladder. Ogushi T, Takahashi S., Department of Urology, Toshiba General Hospital. ABSTRACT: http://www.ncbi.nlm.nih.gov/pubmed/10470096